Hello everyone! We are Peking Master Chinese. We are an educational service institution specializing in the field of Chinese language and culture. Our mission is to promote Chinese and provide high-quality language training to learners from around the world. We are committed to providing personalized and diverse Chinese language courses, as well as providing professional and practical certification for international Chinese language teachers.

We attach great importance to the success of students in the Huanyu area of the capital. We are committed to creating a supportive and interactive learning environment, carefully considering the needs and goals of each student. We have an experienced team of teachers who love teaching and do their best to ensure that every student receives personalized attention and guidance during the learning process.
 After more than 20 years of development, Peking Master has become a leading institution in the field of international Chinese language education. We have established over 70 branches nationwide and 9 training centers worldwide. Our consistent satisfaction with students has earned us many honors, such as "the most popular educational institution for enterprises" and "the top ten influential brands in China's vocational qualification training industry".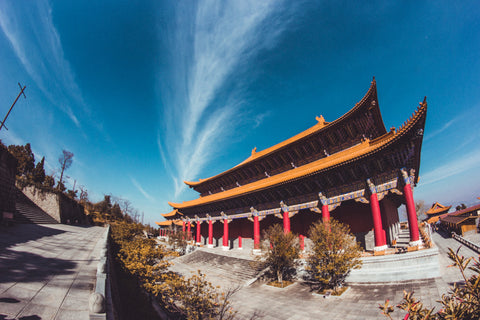 Founder Introduction:
I am Zhu Xuefeng, the founder of Beijing Huanyu. As a Chinese language teacher training expert, I am committed to promoting the standardization and internationalization of Chinese language education.
 As a Chinese language communicator who has been working as a foreign language for decades, I visited Russia with National Leader Gu Xiulian, Vice Chairman of the Standing Committee of the National People's Congress. I was received and commended by Mr. Brown, the Education Envoy of the United Nations Educational, Scientific and Cultural Organization, and also participated in an interview with CCTV. In the CCTV broadcast hall, I was interviewed one-on-one by CCTV's sister, Teacher Zhu Xun, on the theme of "Cultural Emissary Going Global". Received and commended by UN Secretary General Ban Ki moon for my contributions to promoting global cultural exchange.
 With the efforts of our team, Peking Master has undergone remarkable development. We have evolved from a small training program to a diversified institution with Chinese language teacher training as our core business, with a focus on developing the teaching staff, vocational training, and e-commerce. Our success is a guarantee of our commitment to excellence for our students, and it is also a reflection of our love for promoting the Chinese language and culture.
 I believe that by providing comprehensive training, including teacher certification, practical experience, internships, and international assignments. My vision is to empower students with the knowledge and skills they need to succeed in learning Chinese.
 Course Introduction:
At Huanyu in the capital, we take students' educational responsibilities very seriously and responsibly. We are committed to providing top-notch teaching and resources to enable students to achieve their language goals. Our professional teachers work closely with each student to provide personalized guidance and support to ensure their success.
 In this course, you will learn commonly used Chinese vocabulary and sentences, engage in Mandarin conversations, enhance confidence in using Chinese in both home and work environments, read simplified Chinese characters, understand basic Chinese grammar rules, and master different tones of the Chinese language.
Our courses are suitable for a wide range of learners. Whether you are living and working in China, interested in the Chinese language and culture, studying Chinese or majoring in Chinese, planning to travel to China, or hoping to communicate with Chinese friends, our courses will provide you with an ideal learning experience.
Thank you for choosing Peking Master as your language learning partner. We look forward to serving you on this rewarding Chinese language learning journey.
 Thank you!